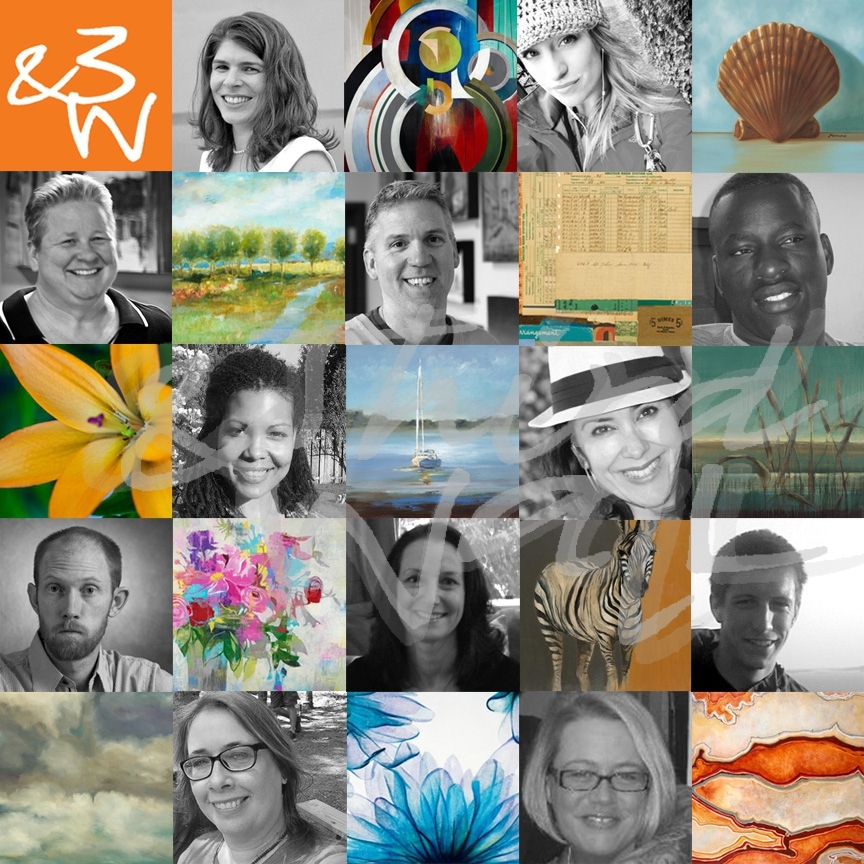 It is hard to believe that Third & Wall was founded 9 years ago by a small handful of dedicated art lovers. Most of the core group that envisioned the original concept for the company are still here and working hard at our initial dream. While some aspects of our company continue to change and evolve, our core values remain the same.
We rely strongly on our founding philosophy and values. We believe that friendly and ethical relationships with our artists, customers and employees will result in positive personal and business experiences for all of us, everyday; and that this positive outlook will influence not only the art world but our own lives, our families and our work and home communities.
Over the years we have built some wonderful relationships with artists, clients, vendors and one another. These connections are the heart of our business. Our goal is to have happy and inspired artists, customers and employees. We hope to share a little of that inspiration and creativity here.