We are excited to be featured in Redfin's blog post "Ideas for Decorating Your Home with Repurposed and Salvaged Items" and share our tip for repurposing your wall decor!  Here's a little sneak peek and for more ideas, check out the full article on Redfin's blog.
Ideas for Decorating Your Home with Repurposed and Salvaged Items
As we prepare for winter and spend more and more time indoors, many of us will look to the interwebs for fun ways to spruce up our interiors. That being said, not everyone has the resources to launch a full-scale renovation. The good news is that you don't need to. In fact, the perfect centerpiece for your family room could be collecting dust in the garage right now. A unique piece of art to fill the gap above your fireplace could be in the corner of your storage closet, or even sitting on the curb ready to be discarded as garbage. Whether it's an old bicycle wheel, an unused picture frame, or your great grandmother's lamp, repurposed and upcycled items can be transformed into unique, iconic decor for your home. We've rounded up experts from Springdale to Duluth to help show you how.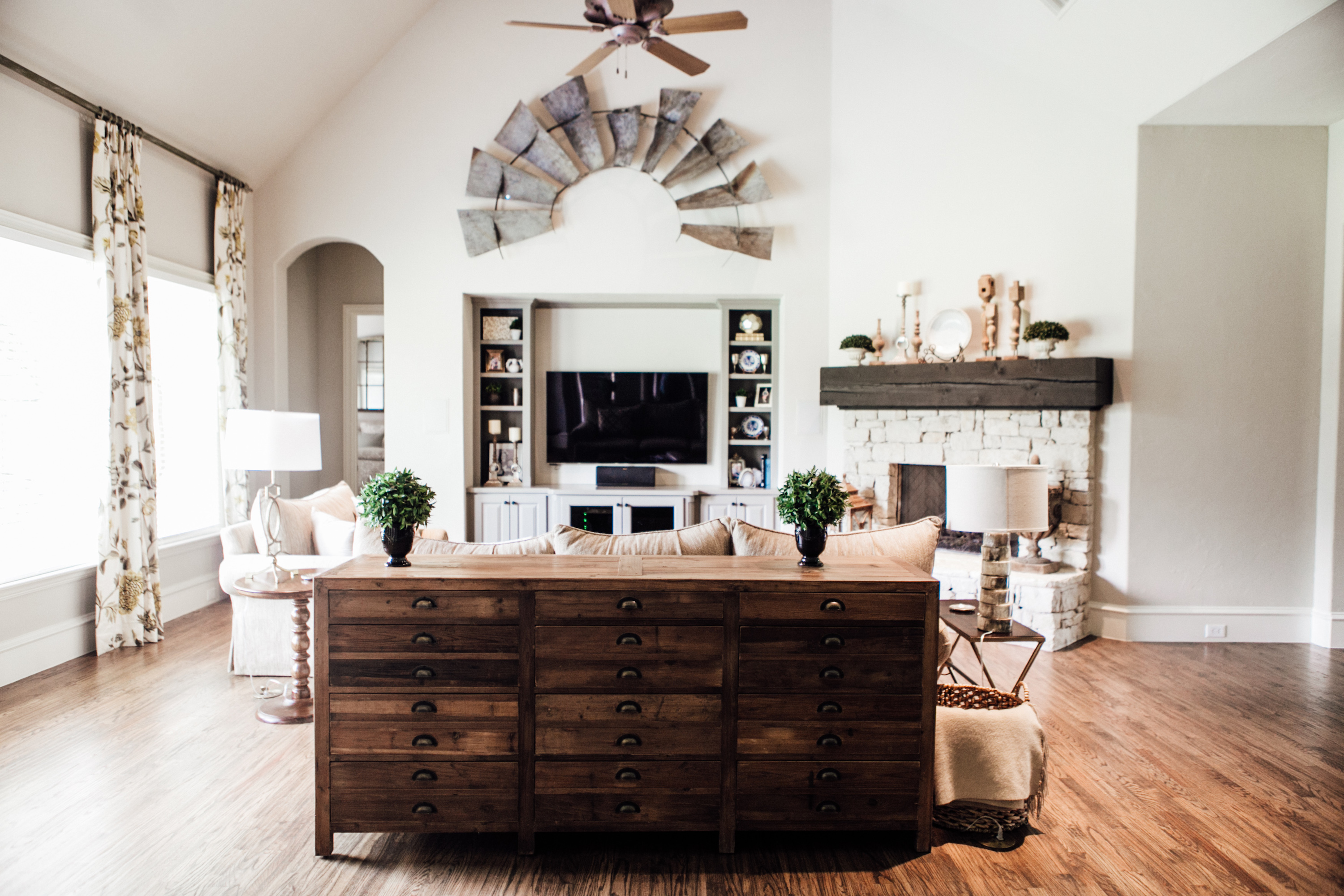 Keep it in frame
Repurposing and restyling your wall décor can instantly refresh your space.  Breathe new life into an old mirror by framing it and making it a statement piece on your wall.  Old frames can also be repurposed in a variety of unique ways, from framing succulents and plants, chalkboards, or collages to transforming them into decorative trays.  Even reframing a piece of artwork that you already have hanging at home can reinvigorate your walls! – Third & Wall
Originally published on Redfin.