The beginning of a new month can be the perfect time to refresh your interiors and find new trends to try. And as we kick off this new decade, we can't help but want to go big! Wallcovering and wallpaper will continue to be a growing design trend this year and one that we love! From soft, subtle scenes to bold and expressive patterns, wallcovering can add style and personality to any room. It's a great way to bring color and texture into your space in unique and unexpected ways. This popular trend works great in residential and commercial design, so we wanted to share a few ways to include different wallcovering prints and textures in your space.
One of our favorite things about wallcovering is that there are various ways to decorate your walls with it. You can cover all of your walls, use it to make a statement accent wall, or (particularly if you have an oddly shaped wall) you can easily wallpaper half or parts of a wall. And for drama and detail in an unexpected place, you can try covering your ceiling!
Murals
Why not blow up that landscape to full wall size? Murals and serene scenes are great for accent walls and infusing your space with natural inspiration. A global-inspired scene can add some wanderlust while silhouette prints can add a twist on a classic look. Visually rich wallcovering that resembles different materials, such as marble, wood, or terrazzo, will add a luxe and modern style to your space. And wallcovering can be an easy way to introduce metallics into your wall décor to make a memorable moment in your room. Mural wallcovering can turn your design into one-of-a-kind!
Patterns
Patterns are a common wallcovering trend, but there are many different ways to infuse it with your own style. Geometric patterns are popular in design, especially with Art Deco design having a resurgence, and the symmetrical nature allows for bold, playful colors. Simple tonal stripes and small-scale prints, such as dots, can help make a room feel larger. Large solid and color-blocked prints in wallcovering can create a timeless design, especially in a dramatic black and white color scheme or crisp, classic blue hues. For a light and minimal space, try oversized prints in botanical, fruit, and bird imagery!
Florals & Painterly Prints
A floral print might initially come to mind when you think of wallpaper or wallcovering. Florals are a traditional décor staple that is getting an updated look, helping to create modern spaces with bold colors and large-scale, abstracted patterns. Painterly florals and imagery can be unique and easy on the eye, while lively abstracts are energizing and great for an eclectic look.
At Third & Wall, we not only have many different images to choose from for your wallcovering, but also several different styles and textures to add extra detail to your walls. Textured wallcovering is great for a monochrome look, as it adds dimension and character while keeping it simple. A suede wallcovering has a similar texture to, you guessed it, suede fabric. This light texture works well to reduce glare from direct light, while adding warmth to the print. With a flat, smooth, and low-gloss finish, we recommend a matte wallcovering for crisp, sharp-edged prints such as photography or detailed designs. A canvas wallcovering will give your wall an elegant and painterly effect, as it mimics the texture of a painter's canvas. Lastly, Terralon wallcovering is a PVC-free alternative wallcovering material made from 31% post-consumer recycled materials, with various LEED credits. It is smooth and breathable for a sleek finish!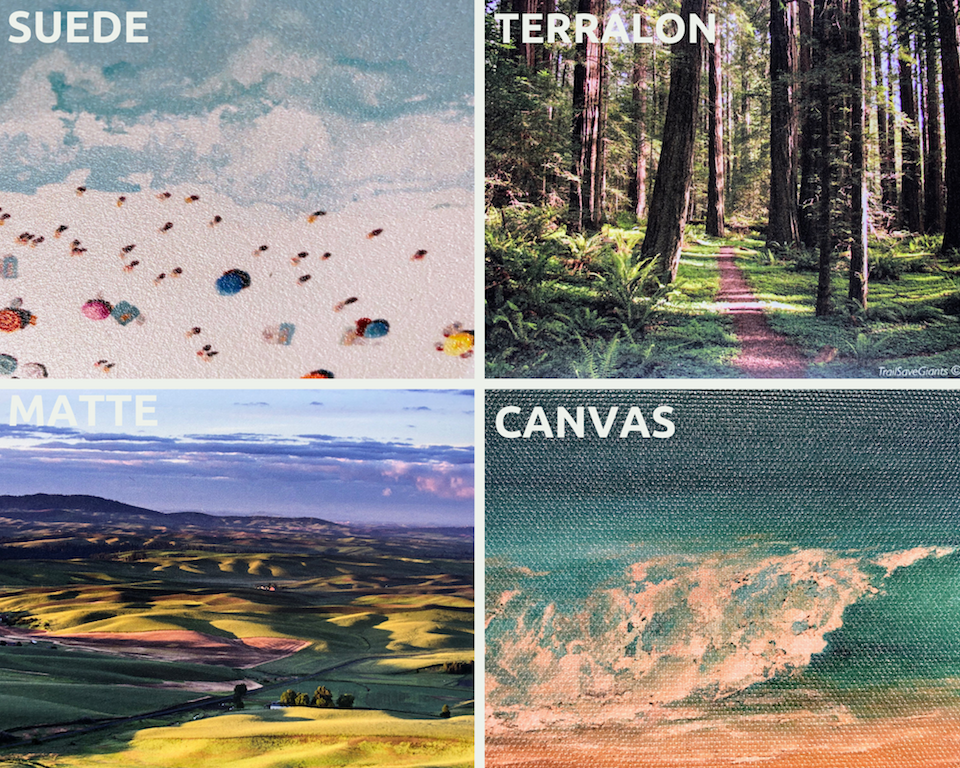 However you decide to decorate with this trend, we want to help you find the best image and wallcovering option! Some areas of our website are password-protected. If you are a member of the trade but don't have full access to our website, www.thirdandwall.com, please contact us at customerservice@thirdandwall.com.