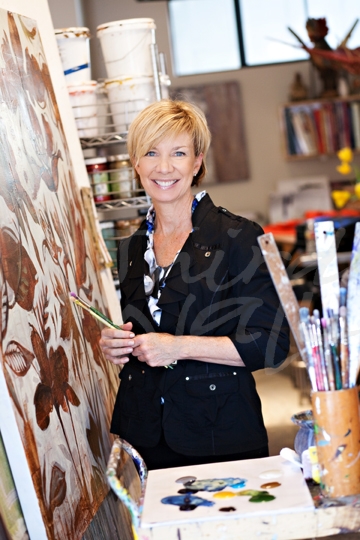 "There really is no one else like her", "She's a keeper", "It's amazing how prolific she is", "That CAN'T be her too?", "WOW, does she ever stop painting?"…. just a few of the phrases used by our clients to describe the insane talent that is Liz Jardine. In celebration of her birthday month, (YES, she deserves an ENTIRE month to celebrate!) I wanted to try and convey what an extreme honor and pleasure it is to work with such a talented artist, and genuinely beautiful human being.
In our industry, 'freshness' and being 'on trend' is key. Liz brings that to Third & Wall like none other. To say that her style is constantly evolving is an absurd understatement. She doesn't have 'a look'…she has, for lack of one single word to describe it…she has pools of endless ideas that she is forever exploring. Sitting with her during creative meetings is one of the highlights of my position. Seeing her in action, ripping pages out of magazines for colors or subjects, watching her face light up when she finds something that strikes her, her looking to us for our thoughts and excitement, her quickly crumbling a page if she thinks we aren't as excited about something as she might be because she knows by the time we are done, she will have a stack of 'inspiration' to pull from and we know that is when the magic will happen.
Liz's studio has a thrilling vibe that hits you the minute you step through the doors. Canvases are on the easels, several at one time that she is working on. Stacks of magazines and books on the table, cut outs of ideas on the fridge, paint and tools at every turn. This is a working studio. I think one of the reasons why Liz is so prolific is because painting and creating is just who she IS. She is in the studio daily. I don't mean just a few hours here and there…I mean all day….every day. I have a hard time even saying that it's her "dedication" to her craft which makes her work ethic so profound. It's so much more than that. If anyone has ever had the pleasure of meeting her, you will know what I mean when I say 'It is just her'. She oozes creativity and is always striving for the next 'winner'. That keeps everything so exciting when it comes to her work. You are constantly surprised.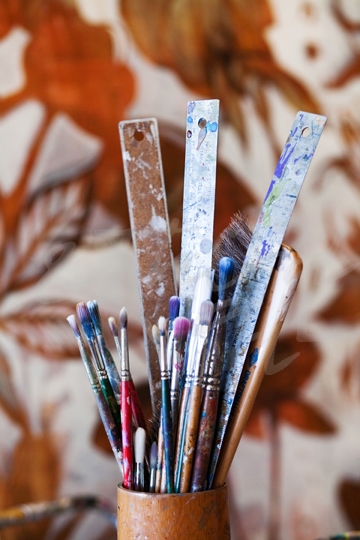 Aside from being an insanely talented individual Liz is such a beautiful and generous spirit. When you call her she answers the phone 'It's a beautiful day in the studio' or something equally cheerful. You can't help but smile the minute you hear her voice. She wants to know how YOU are doing, always. That's her first question. Then how the family is doing or anything else she knows that has been going on. That always comes before anything to do with work. When we are often so consumed with what's next on our 'to do' lists it is so nice to stop for a moment and connect on that personal level with her. Don't get me wrong, the questions to follow are about what projects we have going on, what she can be working on, what we are hearing from our clients. She always wants to know what she can be working on for us. Give her an idea or concept and next thing you know we are reviewing jpegs of the works in progress for our feedback. It's amazing really how she can quickly turn a conversation into a tangible piece of art.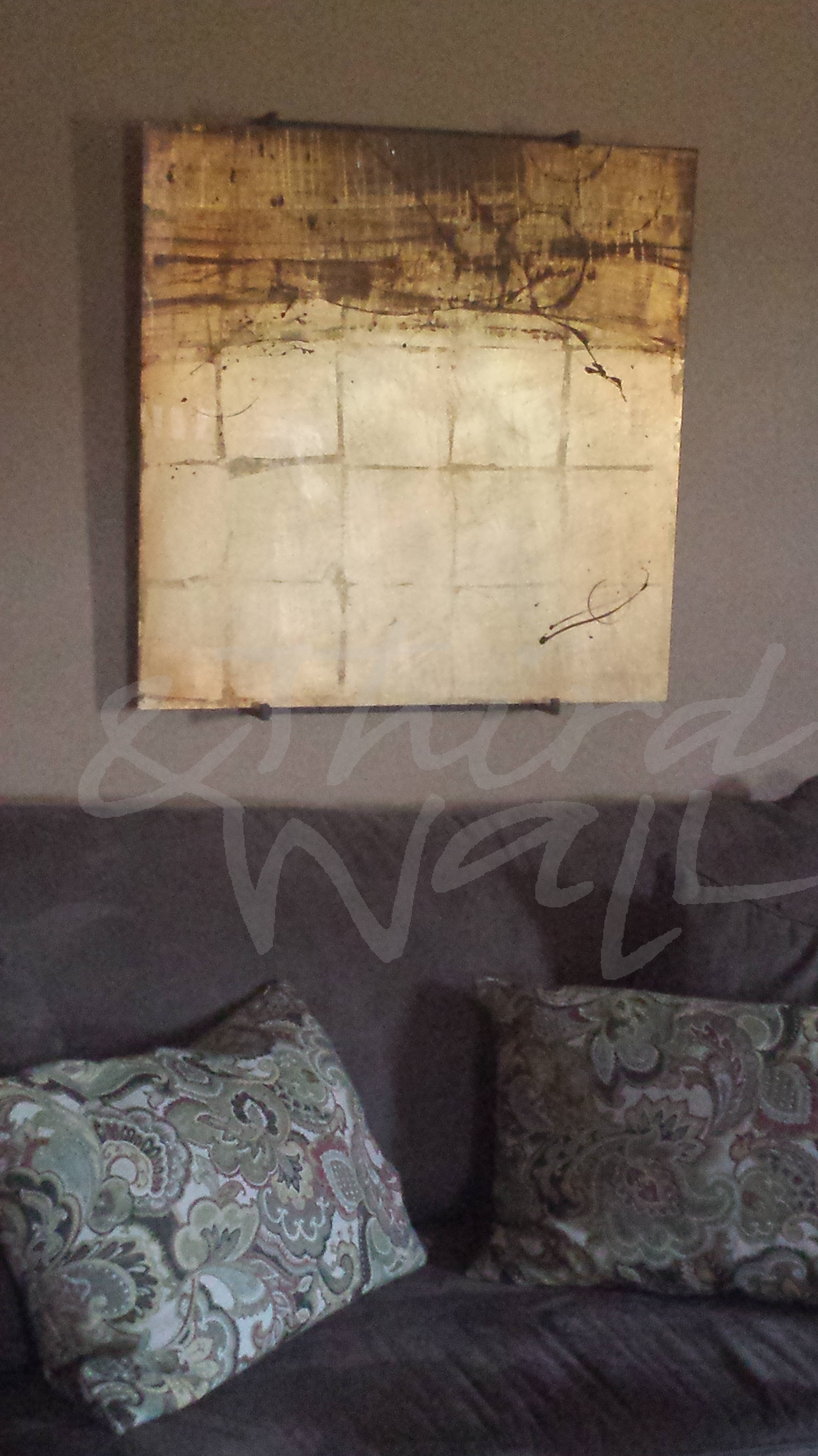 Generous. That word really doesn't even come close to describing how giving Liz is as an artist or as a human being. She gives back to her community by donating artwork for various events, she conducts workshops for aspiring artists at her studio, she supports fellow artists by purchasing their artwork, or in my case, by giving me an original of hers that I completely fell in love with one day I visited her in the studio. When it came time for me to leave, she started taking it off the wall and I said 'what are you doing' to which she quickly replied 'art needs to be loved, and I can tell you love this piece, so it is going home with you'. Just like that, there was no discussion about it. It now hangs on the wall in my living room and I think of her every time I pass it.
Liz always thanks those she works with for allowing her the opportunity to do what she loves for a living. That has always struck me for some reason. I know I speak for all of us at Third and Wall when I say that we couldn't do what we do as a company if it wasn't for Liz, and we thank her every day for everything she does for us. We all wish her a very, VERY Happy Birthday!
– Melissa Hesse, Third & Wall Account Manager
Liz Jardine's original works, posters, and print-on-demand imagery are available from Third & Wall Art Group.
If you are a member of the trade and would like information on becoming a Third & Wall member and accessing our online collections, please contact us or call us at 1-206-443-8425 or toll-free at 1-877-326-3925. Our fax number is 1-206-441-4299.
If you are not a member of the trade, please email us to find a retailer near you, or visit our showroom at 312 Ninth Avenue N., Seattle, WA 98109. Our showroom is open to the public.

All images © Liz Jardine and published/distributed by Third & Wall Art Group.