Recently we had the pleasure of hosting one of our most sought-after and prolific artists, Lisa Ridgers, along with her longtime partner and business manager Penny Alspaugh.
Lisa has been a Third & Wall artist for almost 10 years, but her home is in England, so this was the first opportunity she's had to visit our showroom in the Emerald City. Since Lisa's stateside visit was such a rare and beautiful thing for us, we made the most of it!
Although technically she was on vacation, we talked her into touching up some canvases. She was more than happy to jump in with her paintbrush and paints!
Lisa, Penny and Aimee reviewed all of the fantastic new Ridgers art that recently arrived from the UK. Lisa's newest works are large and vibrant, with a range of inspiring color palettes that satisfy and transcend the wide and ever-changing range of interior decor trends. They include delicate figuratives, bright modern abstracts, and even traditional and transitional landscapes.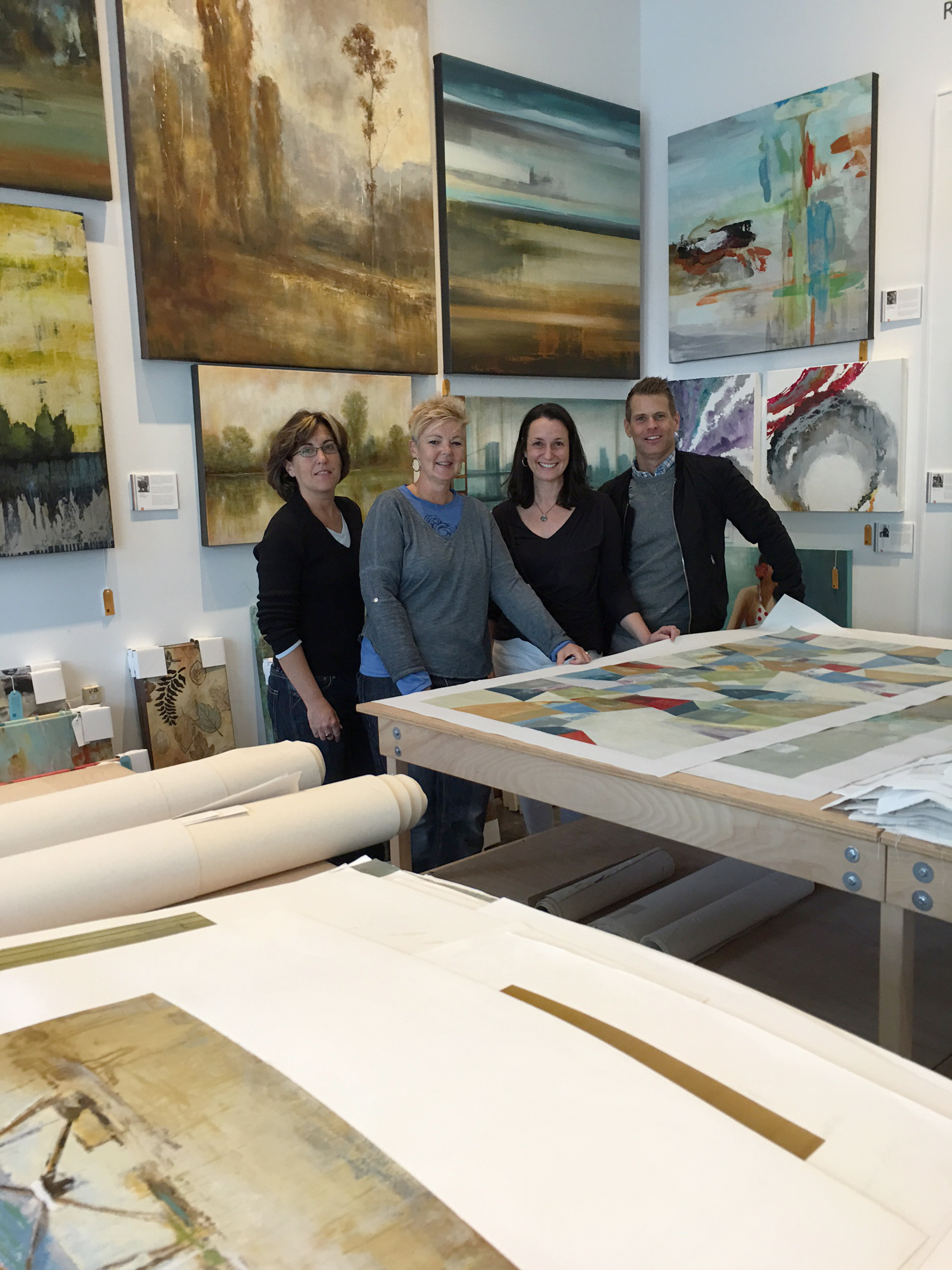 Lisa's agent Brad Huff joined in on the fun as they toured the Third & Wall showroom and artwork.
And then it was time for everyone to relax at a fun and casual lunch around our conference table. Those of the 3&W team that hadn't met Lisa and Penny yet had a great time getting to know them.
A BIG thank you to Lisa and Penny for crossing the pond to come visit us and meet the team!