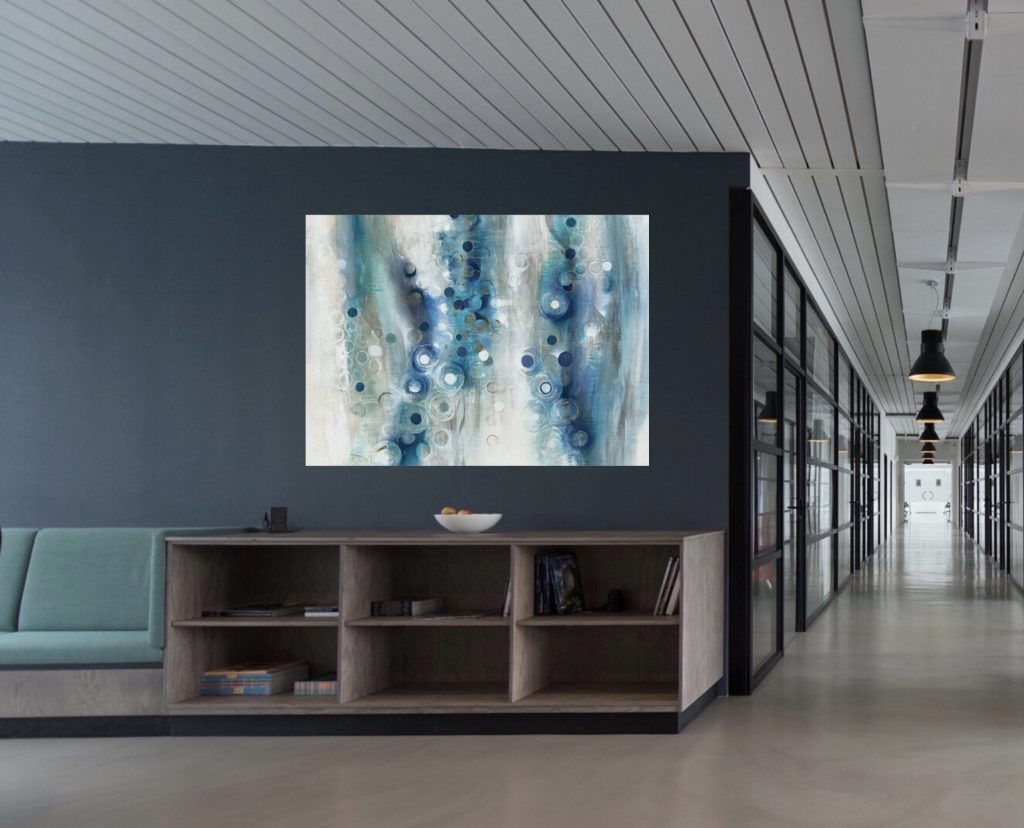 As a new year begins, we always look forward to the predictions of new décor and design trends. In forecasted color trends, Pantone announced their Color of the Year 2020: Classic Blue, and we are excited for this "timeless and enduring blue hue"! Blues are known to be calming and comforting, and the deep shade that Pantone has chosen for this new year reflects just that. Sherwin Williams also selected a moodier navy blue, Naval, as their color for 2020. Looks like having the blues isn't such a bad thing after all!
Changing out your artwork is an easy way to refresh your space and try out these new colors and interior trends. Because of their versatility, rich dark blues are taking on the role of a neutral this coming year, so don't be afraid to decorate with them in bolder ways. These striking navy hues have relaxing and tranquil qualities, and they easily pair with any materials or colors you might already have in your space. From a luxe look to a cozy interior, these trending shades of blue can transform any design style!
The images featured here are available in our Print-On-Demand collection. Some areas of our website are password-protected. If you are a member of the trade but don't have full access to our website, www.thirdandwall.com, please contact us at customerservice@thirdandwall.com.