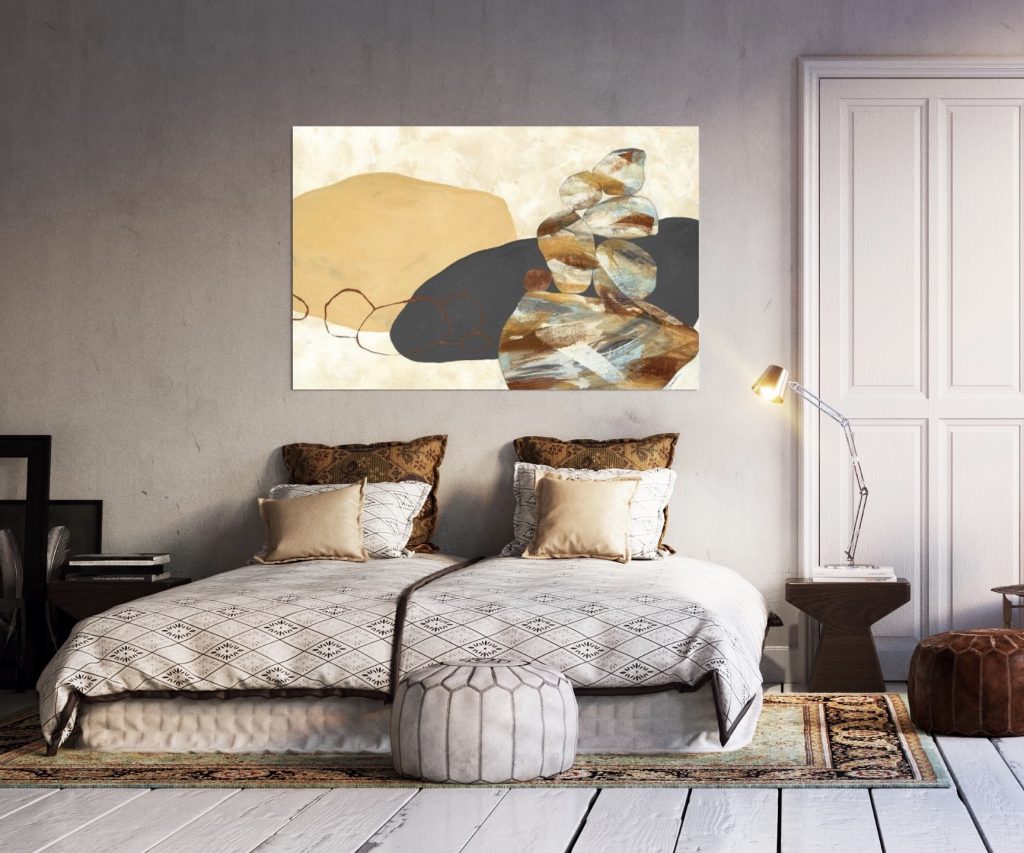 There's a reason warm neutral colors are as popular as ever!  The soft and subtle tones can brighten up any space, keeping it classic and elegant.  Although decorating with neutrals can seem daunting, since an all-neutral space can sometimes sound stark and boring, it can be more visually rewarding than you'd think.  Using a variety of light and dark neutrals with warm undertones will create depth in your space, and incorporating lots of texture will make your space anything but boring!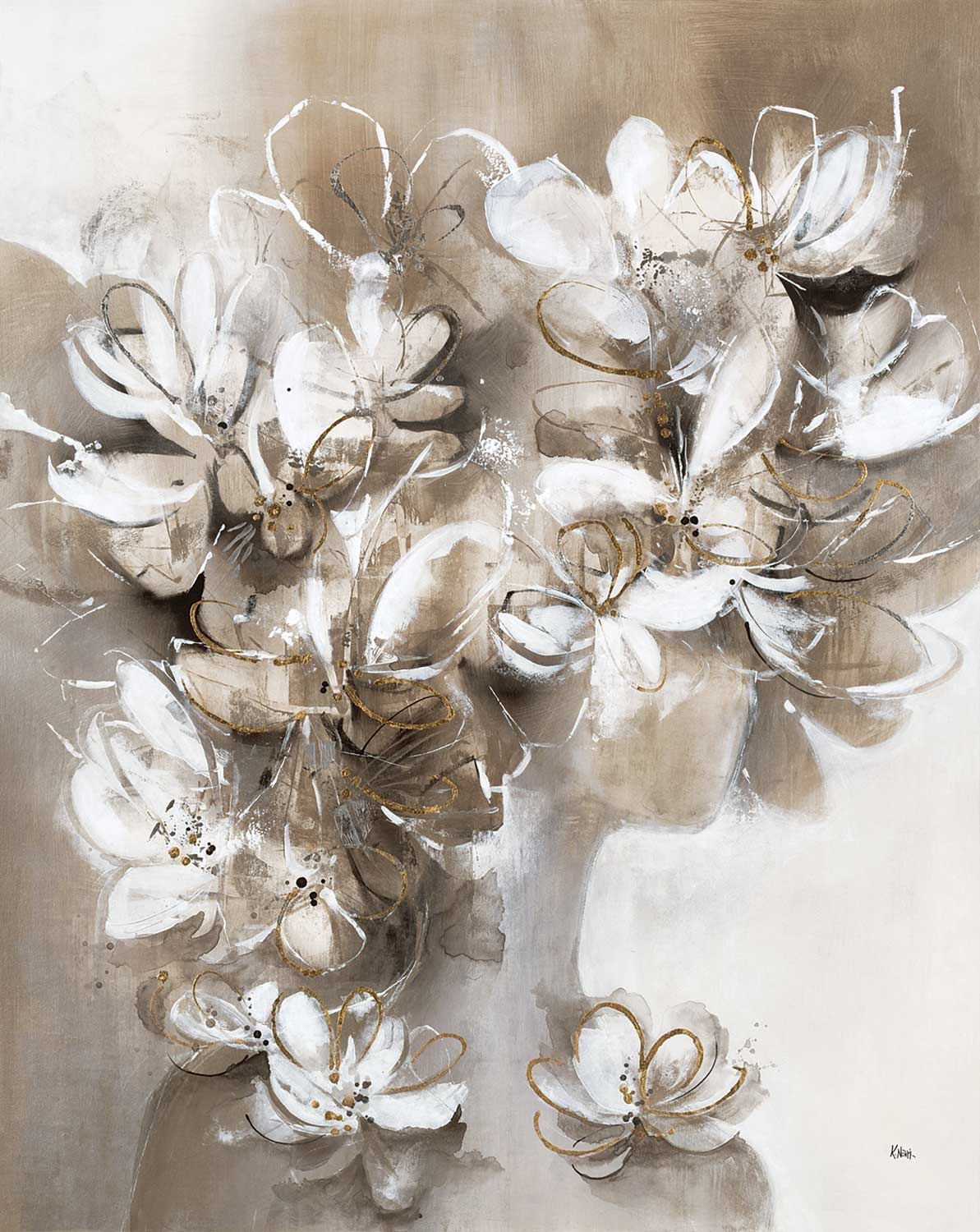 The simplicity of the tones makes them easy to pair with other colors, textures, and materials.  Layering your neutral space with different textures and materials like wood, leather, and metallic accents will add dimension and warmth to your design.  If you have neutral toned walls, try incorporating different bespoke textures to make your space even more inviting and eye-catching.  And you can even create the illusion of texture with the right imagery in warm earth tones and embellished or metallic wall art!
With a pared-down palette, patterns and shapes can help create more interest in a soothing space.  Decorating with neutral colors doesn't mean you have to play it safe!  Boldly patterned wallcoverings are great for making a statement, even with a minimalistic color foundation.  Patterns and shapes on rugs, pillows, and wall art will keep your space engaging, while the neutral hues keep it light.   For a cohesive and harmonized space, make sure all of your colors have the same neutral undertone, either with warm neutrals or cool neutrals.  Whether you are decorating an all-neutral space or adding light earth-tone elements, we love the comfort and freshness these warm colors bring to any style!
The images featured above are available in our Print-On-Demand collection. Some areas of our website are password-protected. If you are a member of the trade but don't have full access to our website, www.thirdandwall.com, please contact us at customerservice@thirdandwall.com.