National Pet Month occurred earlier this year, but here at Third & Wall we're all about our pets all year long! Many of our artists and employees are animal lovers, so we asked them to share photos of their furry friends.
Artist Liz Jardine says that her adorable Yorkie Twinkle has spent her entire 17 years of life in LIz's studio watching Liz make her amazing creations. Her bed is on the table right next to Liz's easel, so Twinkle doesn't miss a thing!
UPDATE: We just learned that Twinkle has gone on to her next big adventure. Our love and condolences to you, Liz – what a long and amazing life that little girl had. Rest in peace, Twinkle.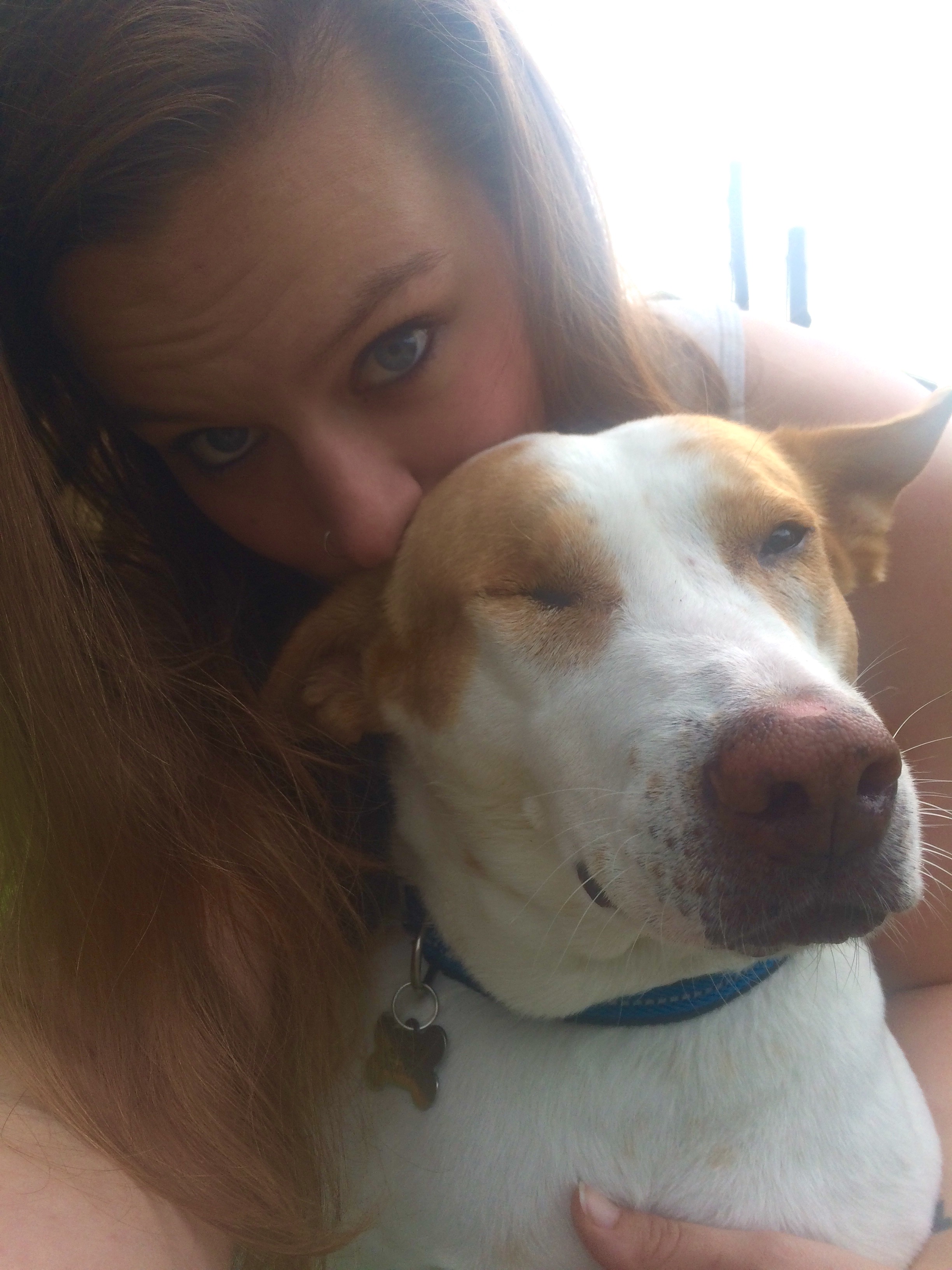 3&W Customer Service & Production Support goddess Kelsey Twiford recently adopted a sweet  dog named Bokkie, which is a term of endearment in Afrikaans. Bokkie was rescued from a brutal life on the streets in Thailand by The Bodhi Shelter in Phuket, Thailand, which rescues dogs and cats in Thailand and adopts them all over the world.  Welcome to your cushy new life, Bokkie!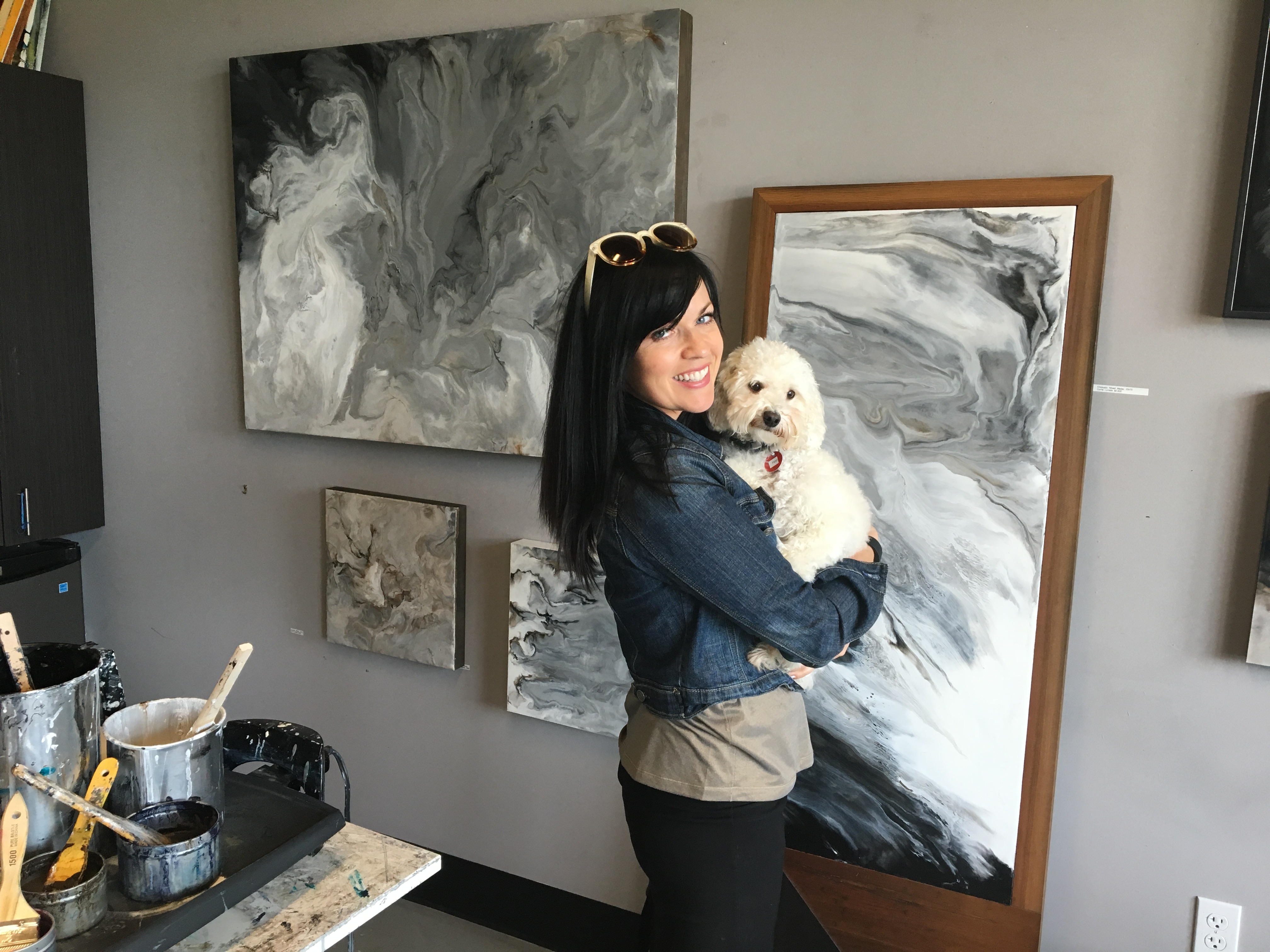 Artist Corrie LaVelle brings her multi-poo Fido to her studio while she paints; she says he's her companion there most days!
3&W Account Manager Melissa Hesse is at the beck and call of her gorgeous Golden Retriever, Sadie. She also has another dog named Akira, but couldn't get her to hold still long enough to take a group photo.
3&W Photographer Keith Morgan says his cat Bruiser wasn't happy about holding still to have his photo taken.
"Bruiser loves attention and is always trying to get someone to rub him, but he hates to be held or even be on anyone's lap. Hes such a punk!"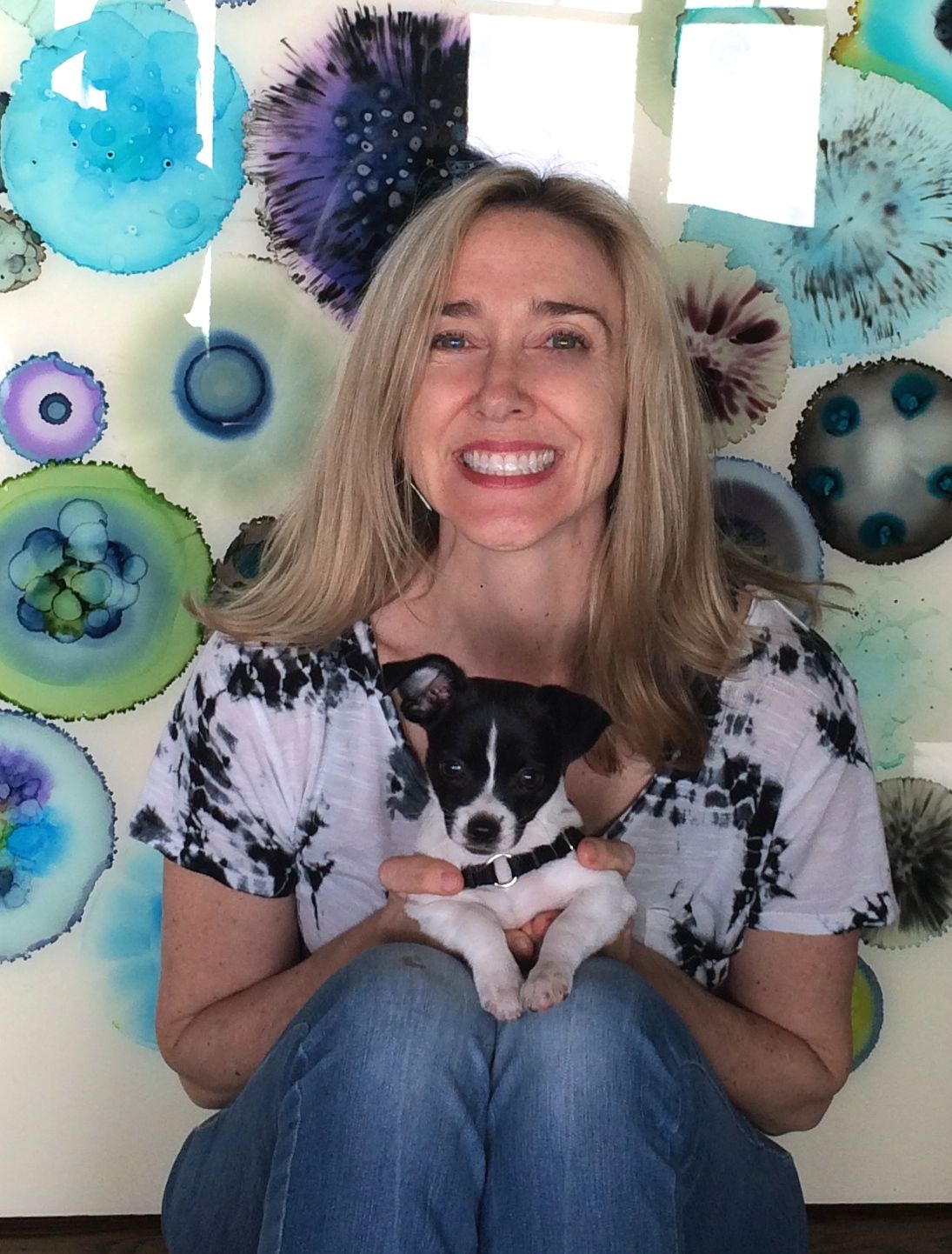 3&W artist Laura Van Horne with Poppy, her adorable 5 month old Chiweenie.
3&W production specialist and artist Patti Mann sharing some down-time with her chug (chihuahua + pug), Pippa. She also has two uncooperative cats.
3&W artist Pablo Rojero is pictured with his one year old Maine Coon cat, Cleo.
"She loves to smell the pomade in my hair. She does this every time I sit on my couch," says Pablo. "She has a brother but he doesn't like to be bothered."
3&W Photographer Nancy Crowell and her cute kitty Meeko!
We're very excited about our newest team member, Account Manager Alexandria Erps. Here she is chilling with her two kitties Frank and Hobbes.
3&W artist Lisa Ridgers says her pets have passed on. However, at her home in Spain she often absconds with her neighbor's dog Pinta. Says Lisa, "They work very long hours and Pinta gets lonely. It has been awesome as we really miss our pets so much, but cannot have another while we travel so much. Pinta is a sweetie with a passion for long walks and sausages 🙂  Her name means Pint as in a pint of beer, presumably because she looks like one…hahaha!"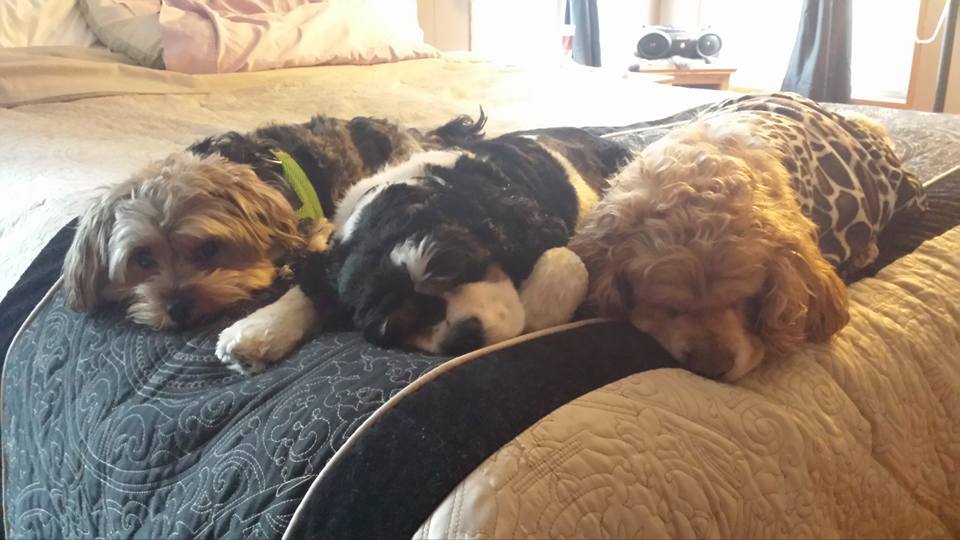 3&W Account Manager Debbie Germeaux calls her furry little trio "The May Girls" –  Mee Mee May, Lola May and Daisy May.
And last but not least, artist Brooke Borcherding says she doesn't have any pets, but she has a "wild pet hummingbird" named Sally that visits her on her porch, even in the heart of the city!
Tell us about your pets!
Save
Save
Save
Save
Save
Save
Save
Save
Save
Save
Save
Save
Save
Save
Save
Save
Save