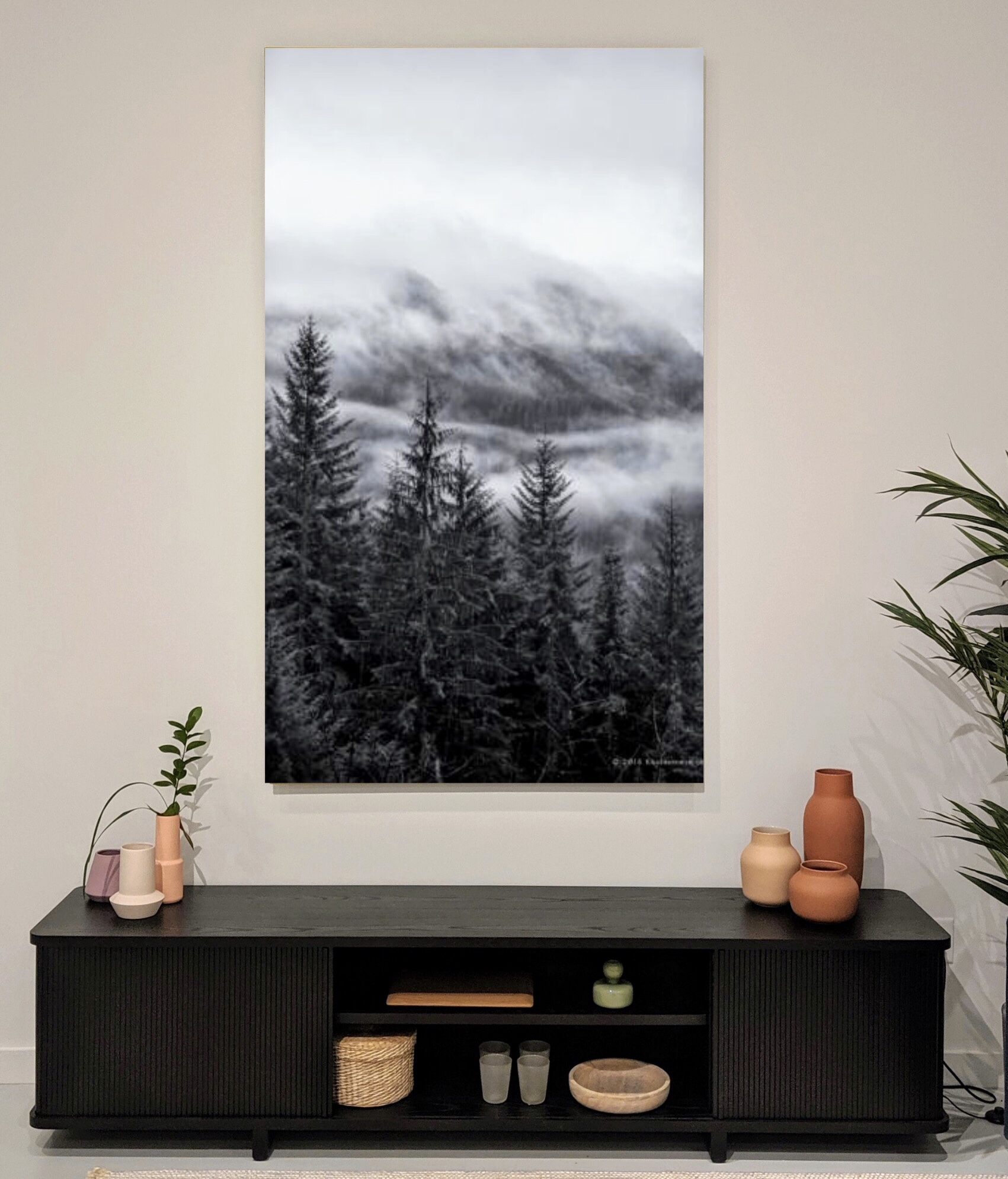 Fine art photography can be just what your walls need, and one decor trend that has caught our eye is large statement 'moody' photography.  High-contrast photographs of landscapes, vistas, and still-life subjects are adding extra drama and sophistication to spaces.  Typically in muted tones or black and white, moody photography can act as a neutral piece in your space, despite being so striking.  We love how the vivid contrast in soft neutrals makes these images both bold and understated.
Black and white photographs are a classic wall decor trend that can make an impact in any design style and space.  The moody style of large-scale photographs can add a contemporary element to your interiors and complete your design.  Whether you are designing with a monochromatic look or want an eye-catching neutral art piece in a colorful room, moody photography can add a stunning statement to any room!
The images featured above are available in our Print-On-Demand collection. Some areas of our website are password-protected. If you are a member of the trade but don't have full access to our website, www.thirdandwall.com, please contact us at customerservice@thirdandwall.com.