Finding the right art for your wall can add the perfect finishing touches to your design. But with so many art styles and imagery to choose from, it can be a little overwhelming. Abstract artwork is a popular décor trend that encompasses a wide range of imagery and styles. And although it seems like they would work best in a contemporary styled space, abstracts can add interest, color, and invigorating energy to any design. So whether you have a totally modern space, a traditionally furnished room, or somewhere in between, abstracts can find a way on your wall!
Modern Design
Abstract art can give a contemporary and eclectic space some bold and dramatic flair. A large-scale piece will create a beautiful statement in your room and draw your eyes to your wall. Abstract imagery is also a great way to add a pop of color, and it can complement different textures and patterns to complete a maximalist design style.
Traditional Design
Opposites attract with modern abstract art and traditional furnishings! If you have a neutral and traditional space, a colorful abstract painting can create an eye-catching focal point or a neutral abstract can add interest to a monochromatic look. No matter the size, abstract artwork can help tie in the different colors of your room as "classic" meets "contemporary. Even just changing out the artwork on your wall can freshen up your space, and contemporary artwork can enhance your existing traditional furnishings.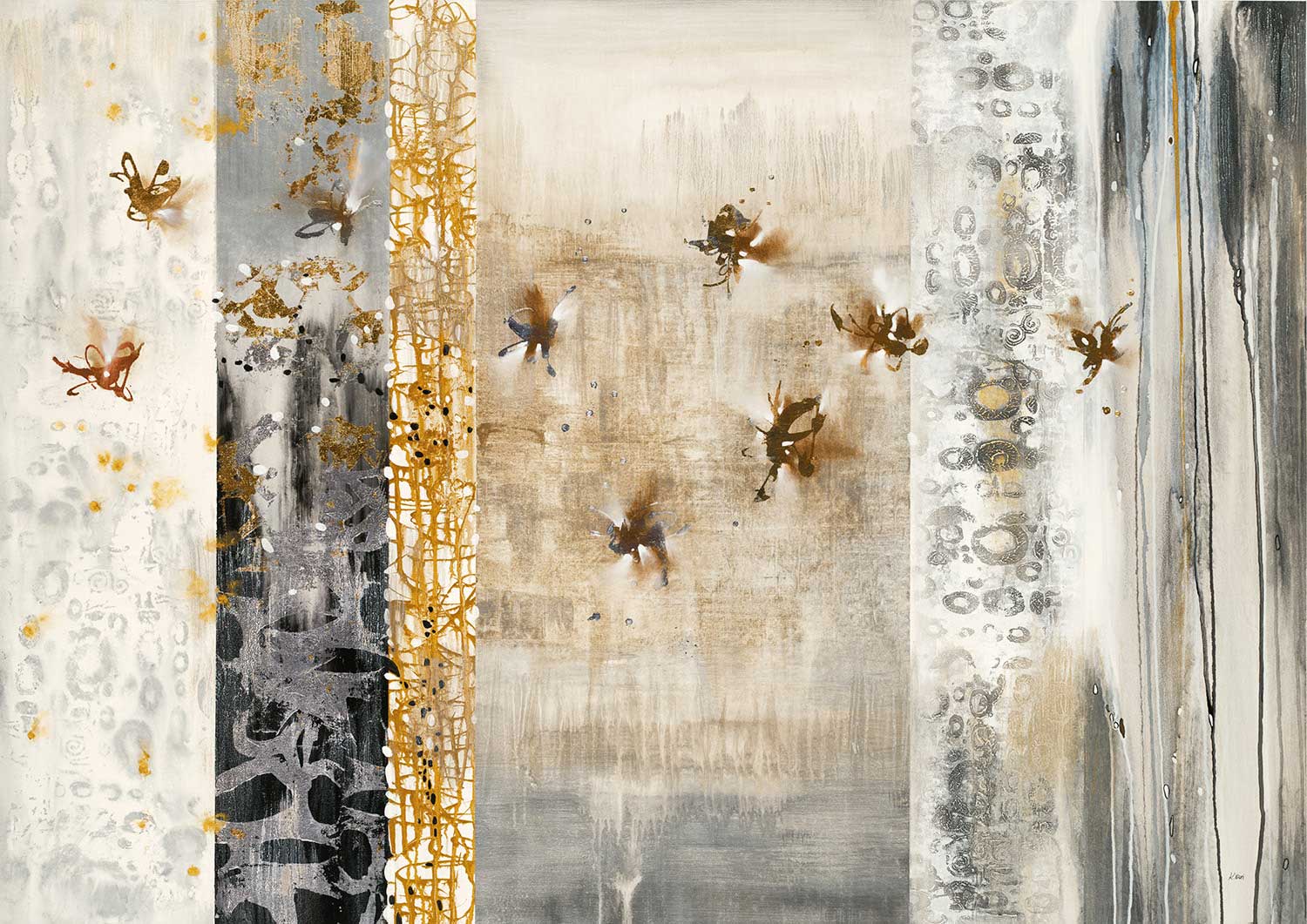 Transitional Design
As more spaces blend modern and timeless elements, these popular transitional styles can reflect individuality and personal touches in the design! Whether you gravitate towards minimalist and neutral spaces or maximalist and bold design, hanging abstract artwork can be the perfect way to complete your transitional space. From encaustic art to acrylic paint on canvas, and from abstract photography to mixed media pieces, you are sure to find the perfect abstract for your wall!
The images featured above are available in our Print-On-Demand collection. Some areas of our website are password-protected. If you are a member of the trade but don't have full access to our website, www.thirdandwall.com, please contact us at customerservice@thirdandwall.com.