With Thanksgiving only a couple days away, many of you will be welcoming guests into your home. You may have even spent this past weekend preparing the house for friends, family and overnight guests. You've cleared out the extra room, organized paperwork, and dusted off decorations. But after the basics are taken care of, how do you add a touch of elegance and warmth to your home?
When artfully arranged, a vignette can bring out the character of your home and welcome guests in style. Simply speaking, a vignette is a small group of objects arranged on a horizontal surface. Think: coffee tables, end tables bookshelves and mantles. A vignette isn't the place for an entire collection of one type of item, but rather items of different sizes, shapes, textures and purposes. You're essentially creating a still life, and as in art, the beauty of a still life lies in the differences of the objects.
To create a basic vignette, follow these rules: choose a focal point or anchor of the scene, arrange objects in differing heights and add depth by layering your items.

There's no need to run out and by anything new in order to create your vignette – you probably have everything you need right there at home. That piece of art that you still haven't gotten around to hanging up? It would be a perfect "anchor" simply leaning against the wall.
If art is in short supply, a mirror makes instant impact, and is perfect for an entryway. Placing a statue or figurine on top of hardbound books and adding a potted plant, a vase of fresh flowers or branches will create different heights, drawing the eye around your vignette.
Whether you've chosen art, a mirror (or both!) don't be afraid to obstruct the view a little by layering a lamp or flowers in front of it. While you won't want to hide the entire image, the layers will add depth and interest.
To include a holiday theme while staying true to your home's usual aesthetic, simply replace an object or two with seasonal items.  Pinecones, a decorative gourd or a nutcracker figurine would fit nicely on a stack of books.  And instead of fresh flowers, fill a vase with some cedar cuttings.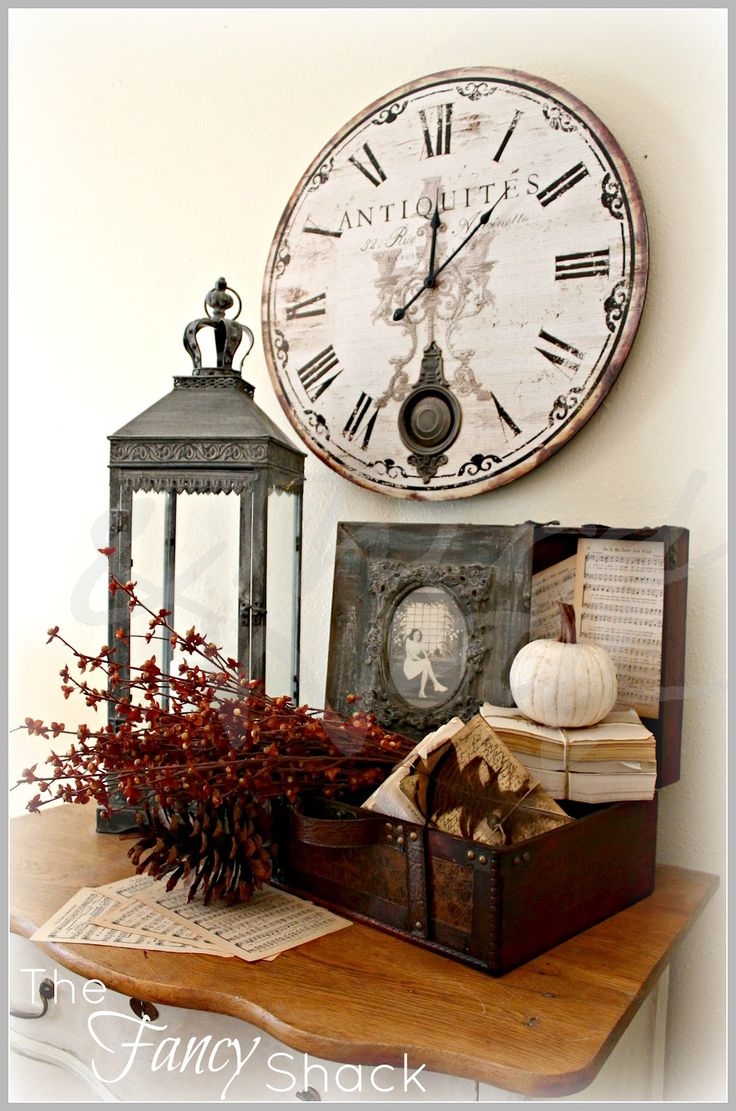 It doesn't take long to transform an otherwise cluttered surface into one that makes your entire home feel more polished and pulled together.  Both you and your guests will appreciate the extra touch.
Everyone here at Third and Wall hopes that you and your loved ones have a very Happy Thanksgiving!