Artist Pablo Rojero's work graces interiors all over the world, and it's easy to see why. His captivating style is apparent whether he's working on abstracts, cityscapes, landscapes or figuratives. Not only is Pablo an accomplished artist, he's also a delightfully warm and open individual, an engaging conversationalist, and is dedicated to his family and his work. Versatile and energetic, he is always open to exploring new ideas and creative avenues.
What do you first do when you get to the studio in the morning?
The first thing I do in the morning is take my twin sons to school. After that i usually have breakfast with my daughter.
How many images do you work on at a time?
I usually work on two to three; I lose focus if I put too many on the wall.
Do you have a dream project that you would like to work on?
My dream project would be to start an art program geared to help children with autism, as both my sons have autism.
If you could collaborate with anyone, who would it be?
I would have loved to paint with William Bouguereau, he was an amazing academic painter.

What's your favorite way of generating ideas and inspiration?
I was taught by a mentor to look at my surroundings everywhere I go, to look at every detail, from texture on the street to how light affects objects. I constantly do this as it builds my repertoire of ideas.
How has your artwork evolved over time?
My art has become more free and balanced. I've learned when to stop and say "it's done" as I used to overcook  the art.
What do you like most about your work?
I really like the layers on my art, I feel that it is a crucial process in my paintings. You've got to let the art breathe.
What is one word that best describes your style?
Spontaneous
Is there an idea you would like to explore?
I would like to explore figurative art a bit more.
What is your favorite time of day to paint?
I like 10:00 am. By then I'm fully recharged and ready to go.
Do you ever get "stuck" on a piece? If so, what do you do?
I get stuck on pieces all the time, and when it happens I'll just go back to something that worked in the past.
I sometimes play some guitar or hit the drums which shifts my thinking, it helps a lot.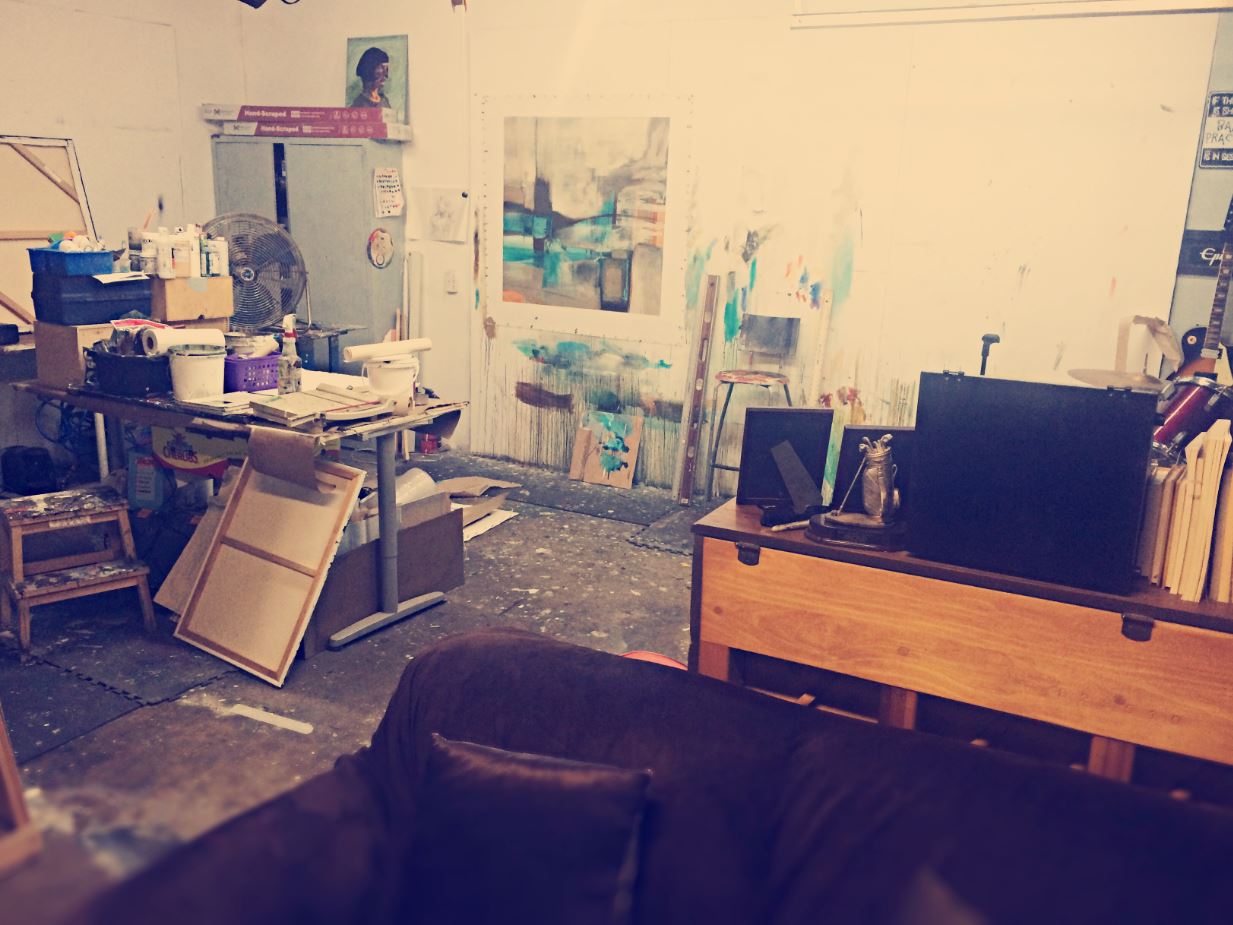 What is up next on your easel?
I'm currently working on Neutral tone abstracts. I'm using silver and gold leaf as a new element in my work. I'm incorporating elements of texture that I observe in the environment, for example cement, the patina on antique furniture etc.
Pablo's works are available for Print-On-Demand and licensing, and a selection of his images are available in our Original and Poster collections. Some areas of our website are password-protected. If you are a member of the trade but don't have full access to our website, www.thirdandwall.com, please contact us at customerservice@thirdandwall.com.