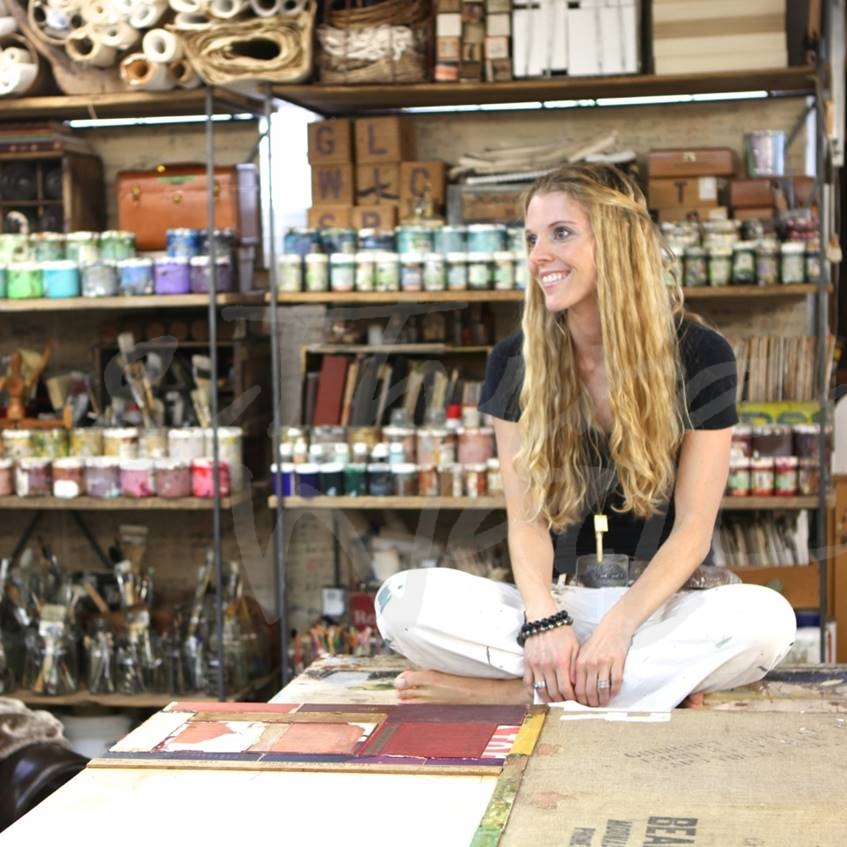 From graceful abstracts to haunting figuratives, whimsical children's images to  transitional landscapes, Kelsey Hochstatter's artwork claims both masculine and feminine appeal, making it ideal for (and very popular in) all interiors, whether corporate, residential, hospitality or healthcare. And her style is always uniquely Kelsey!
What do you first do when you get to the studio in the morning?  Dive right in!
How many paintings do you work on at a time? Sometimes only one, sometimes a few. If I'm doing a series of panels, or small pieces that work as a group, I work on them together bouncing from one to another and progressing from sketching to painting to collage.
Do you have a dream project that you would like to work on? I would love to work on an extremely large-scale mixed-media piece. Something that takes at least a year to complete and requires scaffolding and my climbing gear to reach the top.
If you could paint with anyone, who would it be? Amongst others, I would love to paint with, and glean from, Anselm Kiefer.
What's your favorite way of generating ideas and inspiration? There are so many ways. One of my favorites is walking through a vintage flea market with my husband, digging through memories, realizing nostalgia in entirely new ways. I gain a lot from this. My neighbor recently gave me piles of vintage ephemera for my studio. Every single piece had meaning. Someone had saved each item for some reason meaningful to them. I love having this stuff at my fingertips. I can give it new life; freeze it in time.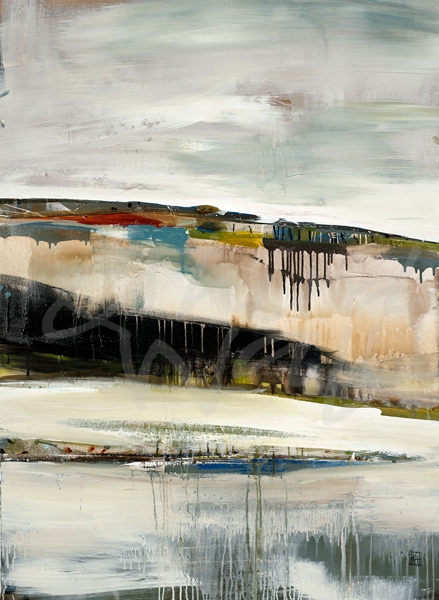 How has your art evolved over time? As a child I sketched often. When I started painting seriously in college I was focusing on painting and printmaking. My paintings were originally strictly paintings. Just paint. I started experimenting with mixed media around '06. Still, more paint than not. Since then I've noticed more and more collage has come into my work. The work I've really planted roots in and am most passionate about involves sketching, painting and vintage ephemera collage. When I can exercise various techniques and create a piece that truly 'works' while doing so, I'm happy.
What do you like most about your work? The attempt at nostalgia.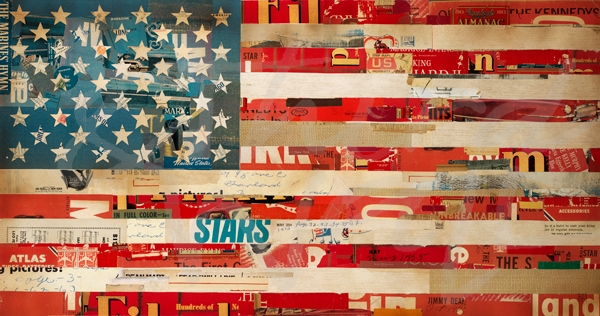 What is one word that best describes your style?  Nostalgic.
Is there an idea you would like to explore? I am intrigued by how much texture could be used in order to gain more and more interest and depth while still maintaining 2-dimensionality.
What is your favorite time of day to paint? Late afternoon/ early evening. I'm a night owl who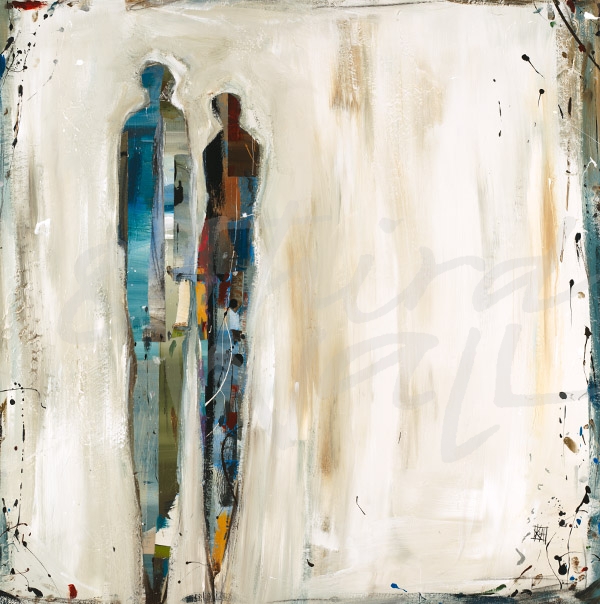 loves to paint until my eyes go blurry, but I find that I am most energized and in a groove during those hours.
Do you ever get "stuck" on a piece? If so, what do you do? Sometimes. When I'm stubborn and try to work through it I usually just prolong finding the answer. Stepping away often helps, but leaving the studio is hard. Asking my 3 year old son what he thinks can also shed some light on the situation. Toddlers have a nice way of seeing the world, and art.
 What is up next on your easel? A new series involving figures, layered numbers, and vintage ephemera.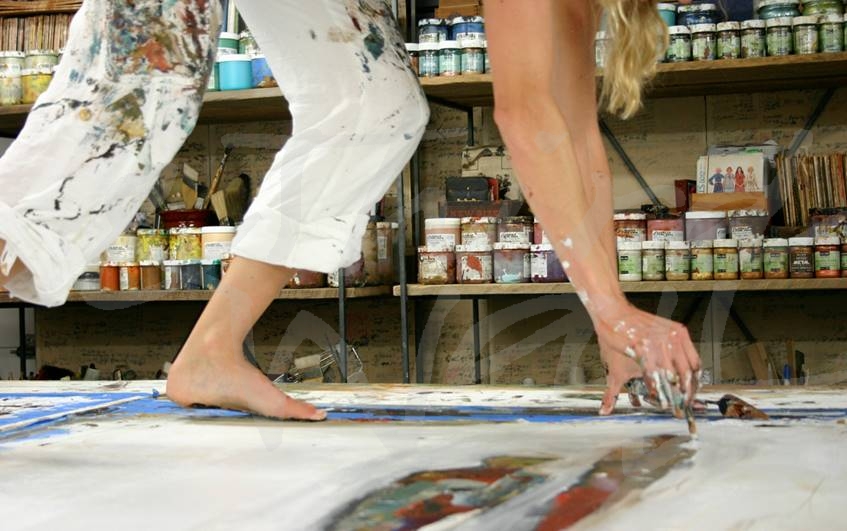 Kelsey's intriguing images can be viewed in the Posters, Print-On-Demand and Originals sections of our website. Some areas of our website are password-protected. If you are a member of the trade but don't have full access to our website, www.thirdandwall.com, please contact us at customerservice@thirdandwall.com.