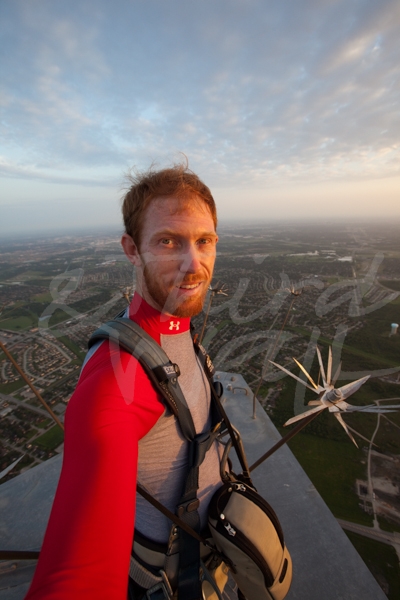 Aaron Matheson fills a dual role at Third & Wall Art Group. He's a versatile fine art photographer who recently signed on as a Third & Wall artist and has been very well-received by our customers; AND he is also a Third & Wall Production Specialist who applies his keen eye for color and amazing technical skills to creating final product for our Print-On-Demand, Photography and Poster programs. Aaron's work shows his deep affinity for nature, travel and the outdoors, although he has proven himself to be a city-lover as well with his bold urban photography.
What do you first do when you get to the studio in the morning? First thing in the morning I usually peruse social media with a heavy emphasis on Instagram. I love looking at other imagery, generally doing my own critique, creatively feeding off great images and getting new ideas. I then check my email and strap in for hours of Photoshop.
How many images do you work on at a time? When I get back to my studio from a shoot I download all images taken during the shoot, then narrow them down to either the best images or the images specified by the client. The amount of images to edit can range from my top 10 to my top 1,000 depending on the how many were shot. I batch process as many as I can, then edit the best one by one.
Do you have a dream project that you would like to work on? There are multiple locations I would love to visit, but I am a rock climber at heart, so my dream project would be traveling, climbing and shooting images for an extended 6 month trip starting in Western Europe, traveling through China and ending in Australia.
If you could collaborate with anyone, who would it be? I have always admired the work of Richard Avedon and his ability to capture raw emotion and tell a person's story with a single portrait. I'd be crazy not to mention Ansel Adams as well. He probably did more for photography than any other single person in history. His ability to see light and understand the limitations of the camera, film and printing was incredible. Without Ansel Adam's knowledge and talent I truly believe that photography wouldn't be where it is today.
What's your favorite way of generating ideas and inspiration? I am always looking at social media. There are so many incredible photographers out there constantly putting out new works, it's really hard to not be inspired to get off the couch and do something. A lot of times I will see a photo or piece of art and I will push myself to try to do something similar only better.
How has your photography evolved over time? I started shooting black and white film and really shot to learn, not so much for art. Eventually I started shooting more people and some fashion. I went down the road of shooting everything in HDR digitally then moved away from that method, but  am now re-approaching it using different processes and editing styles. My preference was always to capture the entire scene before me, but recently I've started shooting more close-ups and doing more macro photography to explore small details that are often overlooked.
What do you like most about your work? I love that I can go anywhere with my camera and shoot photos. I also love that I can constantly learn and develop new styles and techniques to make me a better and more well-rounded photographer.
What is one word that best describes your style?  Colorful.
Is there an idea you would like to explore?  I'm always open to new ideas, but currently I have an idea for a floral series that I hope to start working on later this summer or early fall.
What is your favorite time of day to shoot?  I love getting out and being set up an hour before sunrise and sunset. The light in the mornings and evenings is always great.
Do you ever get "stuck" on a piece? If so, what do you do? I definitely get stuck from time to time. I generally get stuck when I have a very particular idea and I can't make it happen for any number of reasons – location, atmosphere, lighting, equipment, etc.
What is up next on your photo shoot roster? I don't really know. I have a few trips planned for this year and I plan on going into the mountains as much as possible in between. Only time will tell what comes up next…
Aaron Matheson's image collection can be viewed in the Photography section of our website. Some areas of our website are password-protected. If you are a member of the trade but don't have full access to our website, www.thirdandwall.com, please contact us at customerservice@thirdandwall.com.